Bulding brands
with value
Bring the consumers close from your product to the benefits that glass can offer, share the colors, shapes and textures.
Trade marketing tactics, new product launches, sales force incentives, promotions and corporate gifts.
2
Customize Packagingque
Customize your packaging in a creative way, making the product more attractive to the customer.
Now you can customize your products.
Select the product you wish to customize.
Add your logo and aplly it on the product.
Clic to customize

3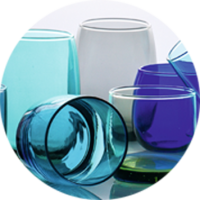 Institutional
gifts
Surprise and engage your customers with customized gifts where you can remind them of the importance of the brand in their lives.
Incentives for
the sales force
Motivate your vendors to continue to be part of the company by showing them how valuable they are to you with a Cristar gift.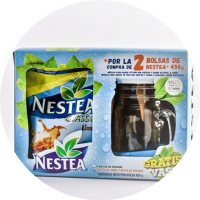 Brand activation and
product launch
Create innovative and original proposals to become the leader in your category.

Increase
your sales
Through an innovative, creative and competitive offer. Product and packaging customization. Tight bond with homes. High brand exposure through the products. High perceived value of glass against other products.

We are the
ideal product
For trade marketing activities, new launches, incentives for the sales force, promotions and corporate gifts.

We have
all you need
Wide product portfolio. Different decoration options. Ability to develop new product and packagings.